A Prayer for Help for a Dear Brother
UPDATE: 4-23-2020: Dear bro Abudub has been eating after giving him immune boosting Neem Oil and Moringa for months. He has been in the hospital with Spinal Tuberculous since June 2018. Please help.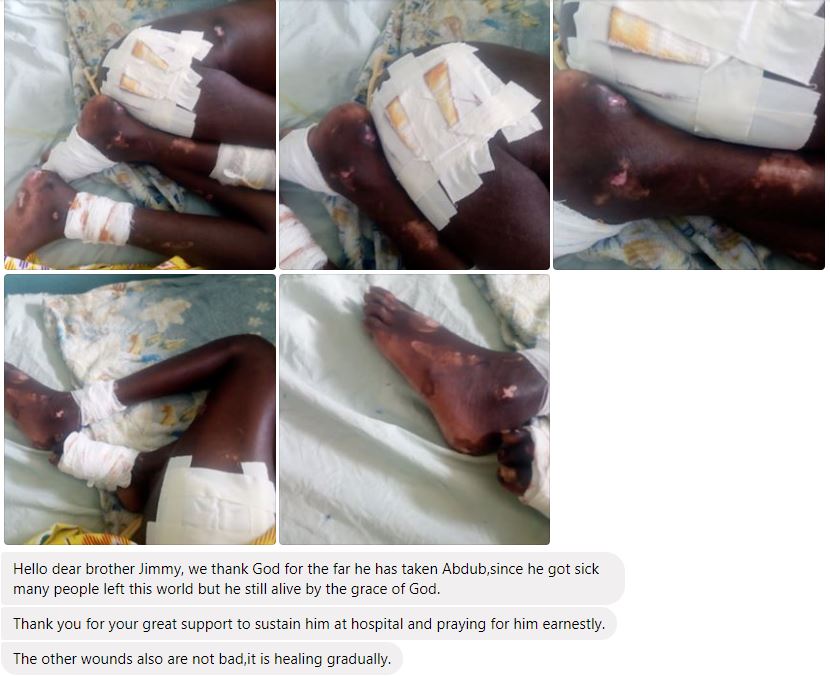 Can't find product with ID 550
URGENT UPDATE: 1-3-2020: Hello dear brethren, Abdub is becoming weak he is not eating, his condition is not good. Let keep praying for him.
IMPORTANT EMERGENCY UPDATE 9-18-2019: I just received a text (2:50am 9-18-2019) from William that the hospital did an MRI and will not accept Abudub as he is too sick. They are sending him back to the old hospital he was at and he is told that he will most likely never walk again adn to do TB medicine for another year with palliative care. We are in great need of a wheelchair so please pray to help us make Abudub as comfortable as possible.

UPDATE 9-17-2019: Dear brother Abudub is our Moyale, Kenya mission leaders (William Wario Kosi's) nephew. Abdub is in critical condition and William has been struggling to get him to a larger hospital near Nairobi for over a year but we simply did not have the connections or money. The expense is so high but we are praying them Will of the Lord to be done. He has been in the hospital with POTTS disease (Spinal TB) since June 2018. His treatment is adding up each day and more months are needed as they try to cure him. Abdub was brought up by William's parents as his father died while he was very young and his mother was left in very terrible condition. His mother is illiterate and poor and can't help his situation. Please help financially if you can. Thank you.
INITIAL HOSPITALIZATION JUNE 2018 DIAGNOSED WITH POTTS DISEASE (SPINAL TB)